****
ABOUT | Peaches Official Website
****************************************************************************
Berlin Art Lick Interview with Peaches, Part 1: Peaches Does Herself ... Thanx to
Berlin Art Link
This entry into the music/ arts honour roll society of this journal/ blog will be to showcase some of the work and accomplishments of the independent musician/ producer/ filmmaker
Merrill Nisker, aka "Peaches"
out of Toronto, with a video interview above to open with. Peaches is most known for her alternative electronica type dance music, although she has not been a Top 40 or commercialized pop figure in music, she has certainly been kicking ass below radar with much of her music incorporated into popular films and tele. She also playz all her own instruments while putting together her worx and songwriting, she is a producer as well, with that ability to do it herself ... as a sort of "Jack/ Jill of all trades" ... she does it all. She is also behind the scenes in the theatrics and choreography of her shows, and probably got most noticed for her vocal abilities when she done her one woman version of "Peaches Christ Superstar", so she is much more diversified as well as far as vocals, than just pop or hip- hop. Peaches also worked on albums/ music of big names like "Pink" and "Christina Aguilera". When starting out in the trenches with heavy touring ... she was an opening act on tours of big rock names like
"Marilyn Manson"
and "Queens of the Stone Age". Peaches just slipped into music without intentions of going into it actually ... as a kid in school she was considered as a below average smarts class clown, not recognized for much of anything. Although as she matured she became a music and drama teacher for a Toronto elementary/ middle school ... her thing early on was not music but theatre, and the dream of being a director. In the early 1990's she dabbled and tried her hand at music performance with a acoustic folk type group called "Mermaid Cafe" in Toronto, she played guitar and sang, later forming a band called "The Shits", got a contract and released her first worx/ album in 1995 called "Fancypants Hoodlum" under her name "Merrill Nisker". Her shows are also known for showcasing her theatrics, so in a way, she did get her childhood dream of theatre, but expanded it to being noted for her music, but also for her flamboyant style and costumes, known for sexually liberated lyrics and themes, while having disregard for traditional gender norms. She has also been a very outspoken activist/ supporter as well on LGBT rights for years. She has 6 full albums and some EP's/ singles. In 2010 she received "Electronic Artist of the Year" award in the "Independent Music Awards" ... also got nominated a couple times for the "GLAAD Media Award" (Gay & Lesbian Alliance Against Defamation) for "Outstanding Music Artist". Peaches will also be included for all into the "Beautiful Girlz" series of this journal/ blog. I chose some of her work below to showcase for this posting, and wishing for her continued success going forward ... and Thank You for her contributions in the arts industry. Enjoy!
Peaches- Free Drink Ticket Official Video (Censored) Uncensored link in info section ... Thanx to
PeachesTV
Peaches- Sick in The Head- Official Video #shotoniphone ... Thanx to
PeachesTV
Peaches 'Vaginoplasty'- Official Video ... Thanx to
PeachesTV
****************************************************************************
*****
"RCJ MUSIC/ ART'S HONOUR ROLL SOCIETY"
A THRU M
*****
"RCJ MUSIC/ ART'S HONOUR ROLL SOCIETY"
N THRU Z
****************************************************************************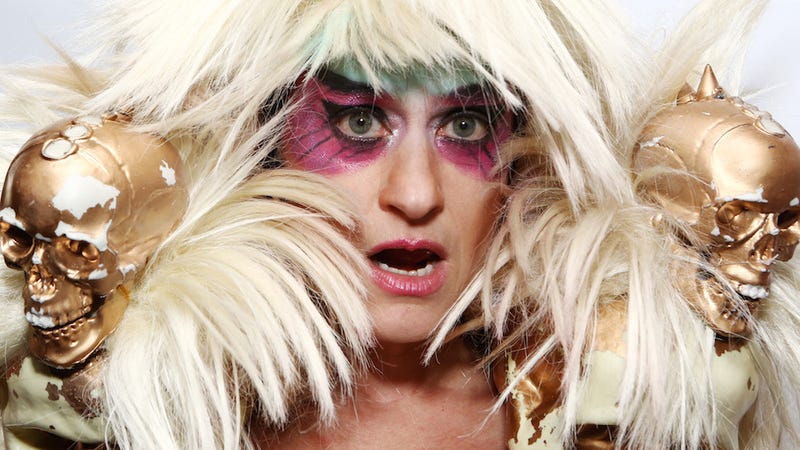 ****************************************************************************
***** PD/ RCJ:
"BEAUTIFUL GIRLZ"
PART'S 21 THRU 1
****************************************************************************
Peaches 'Mommy Complex' Official Music Video ... Thanx to
PeachesTV
Peaches- 'Kick it' feat. Iggy Pop ... Thanx to
PeachesTV
****************************************************************************
*****************************************************************************
*****
RANCH CHIMP JOURNAL "WELCOME" POST
****************************************************************************