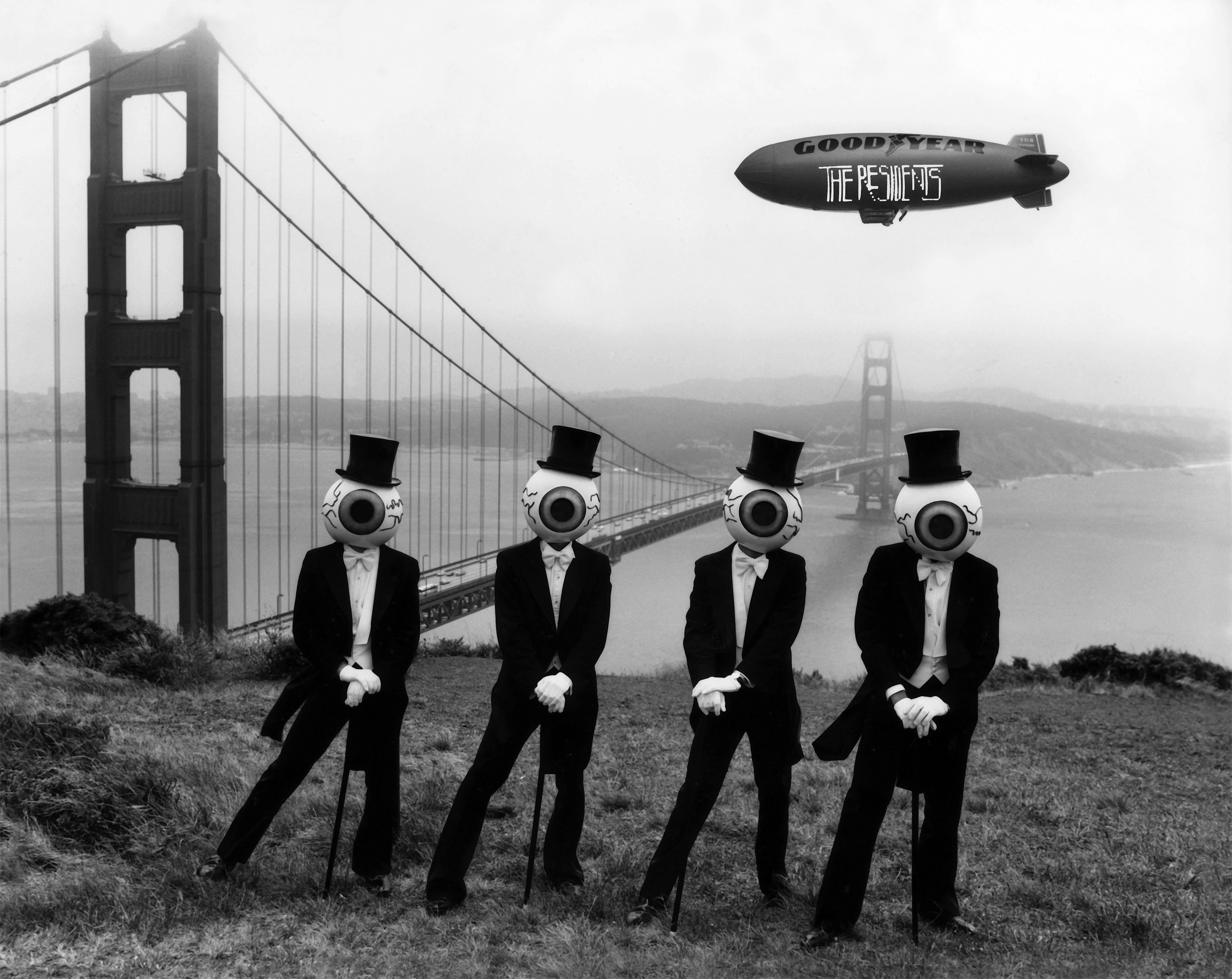 Most of the music sector of this journal is to honor those artist's who may have not been very mainstream in some cases .... not that I dont admire mainstrean artist's though, but they are publicized daily in society, and get an abundance of air play and market. But also those that have made excellent contribution's in the industries, and of course .... all of which are also in my personal collection as well.
This posting is to highlight a couple piece's from
The Residents
... known as an American avant-garde/ experimental type group of artist's, who are said to be homebased in San Francisco. It was said though that they came out of Shreveport, Lousiana ( a tad over a hundred miles east of Dallas ) ... some high school buddies who enjoyed experimentation in music and visual art's ...packed up their truck and headed west .... which broke down in San Mateo, CA .... back around 1966. Their music start's somewhere's around the early to mid 1970's .... and they have so much at that, I myself have quite a collection of their's. And a BIG THANX to ya'll for all the great music and performances you gave us!
I see them as one of the finest group's ever in American music though, as far as visual art's and "live" performance's, and highly recommend their show. But the concept's of the stage's in their art evolution over the decade's and the genius of talent's compiled is unmatched in my opinion. They are as unique as those well known tuxedo, top hat, and eyeball head's they are identified with. There is much to choose, so I will just post a couple of my choices ... Enjoy!
The Residents- Smack Your Lips (clap your teeth) ... Thanx to
MMOWOA
This next piece is called "Gingerbread Man" ... Thanx to
RADIAL BY THE ORCHARD
****************************************************************************