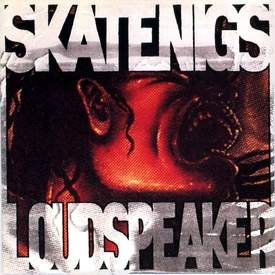 I wanted to post some more Texas musician's as well ... and this wouldnt become complete for this journal without the work's of this group of hard working musician's homebased out of Austin as a band called the
"Skatenigs"
...but actually live from what I gather in Dallas, Austin, and South Texas individually.
They arrived in the scene sometime early 1990's from a conceptual idea of the legendary Al Jourgensen of the Ministry, and worked with earlier supposedly to fill a "support slot" for the Ministry. When I seen the group perform in a small Dallas venue around 1995 or so, I didnt know much about them ...but was amazed of their sound "live" as far as the clarity and engineering is concerned, considering the heavy guitar work and percussion's blended with a touch of electronica/industrial and volume in a smaller venue ...the clarity was as close to perfection as you could get. And an outstanding live performance stage wise. I had the opportunity to meet this crew at the time, through a buddy that was a volunteer DJ for a local community funded and sponsored radio station who interviewed group's. A truely hard working group of folk's with a great sound that I just couldnt leave out of this Texas journal. This first video (both early 1990's) is called "Loudspeaker" ... Enjoy! ...
SKATE NIGS- "Loudspeaker" ... Thanx to
ROIO420
U-MV081- Skatenigs- Chemical Imbalance ... Thanx to
MYPARTOFTHETHING
**********************************************************************
**********************************************************************