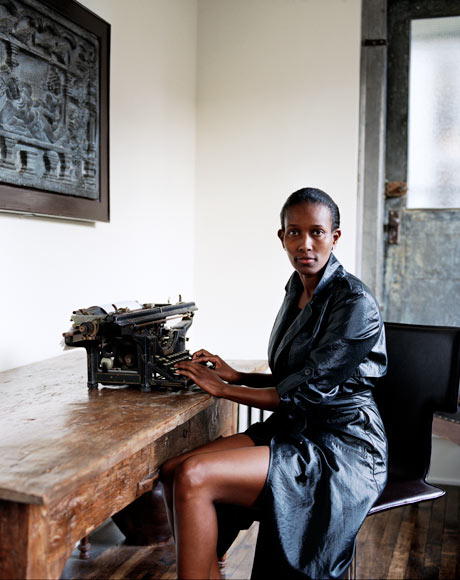 AYAAN HIRSI ALE/ FACEBOOK
This Part 6 posting for the "Beautiful Girlz" series will be to highlight
"Ayaan Hirsi Ali"
... who is one busy and active woman as far as politic's and writing. I have a book of her's called "Infidel" which was quite a compelling read to get through to say the least. She is known as a sort of champion as far as women's rights are concerned and very politically outspoken as far as liberties across the board ... although even many liberal's may not agree with her ... nonetheless, she certainly has been a controversial figure ... one of those that's typically loved and hated. I will let the Wikipedia link above handle most of it, because there is much to her. This is a strong and determined woman, focused and dedicated to her principle's and belief's, so she may be a tad harsh to many as well ... but you cant say that she would not be interesting to talk to.
I wanted to add her in this particular series, because she is so active and well known politically, that I never hear a peep about her outstanding beauty ... and I'm sure she's too busy to even think of that ... but she is one beautiful woman too! She just has certain quailities that are attractive ... being not only her beauty, but how tough and interesting she is just to listen to, and anything BUT boring.
She is also a mother now of a son recently and congratulation's to you and your's!
But yes ... she is at the top's as far as beautiful girlz when it come's to my list.
***** RCJ:
"BEAUTIFUL GIRLZ" PART'S 5 THRU 1
Ayaan Hirsi Ali writer and politician on Saudi Arabia and women ... Thanx to
IGNOREDVOICES
*****************************************************************************