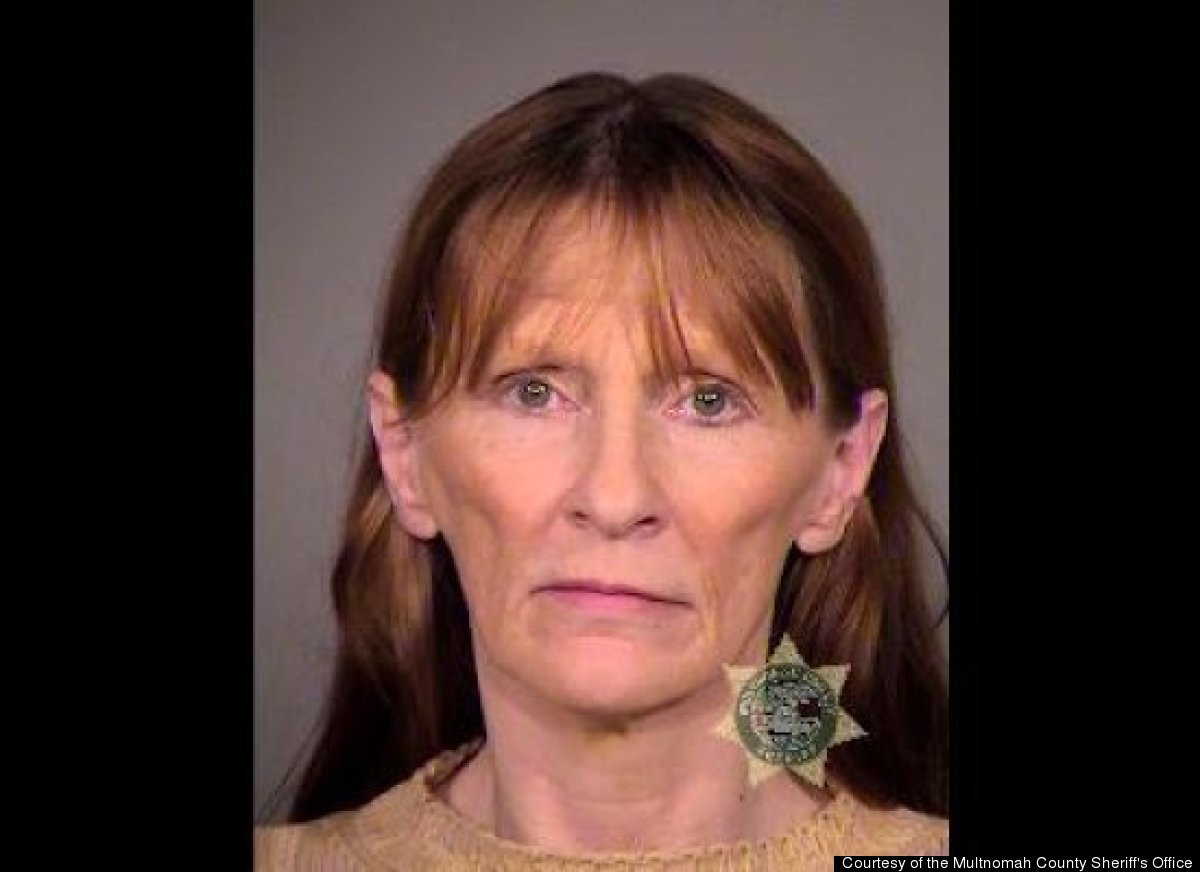 Ms. Kola J. McGrath
This Part 4 of "Helluva F'n Day" & "Ladies a lil on the Hot & Spicy side" will highlight and honour as well Ms. Kola J.McGrath of Portland/ PDX, and credit to her boyfriend as well for being so creative ... I dont blame ya guy ... I'm a determined fella myself when it come's to getting my lady : ) Calling this a case of "Love" is just that ... Kola's boyfriend Mr. Curtis Lowe snuck her into his apartment in a roll- a- suitcase, because she was kicked out of the apartment's previously for raising Hell in an arguement or such ... you go grrrll! : ) which make's it by law if you come back to a place/ property you were verbally or through citation told you cannot come back on the premises, it's a misdemeanor (nationwide) called "criminal trespassing", and Portland dont fuck around when it come's to enforcing what law's they actually do have, in Dallas for instance, they citate you with a ticket, only because of the jail/ detention population here they ignore/ reject so many smaller jail intake's. When I first heard her boyfriend's name mentioned it kind of suprised me reminding me of the old Lynyrd Skynyrd classic from back in the 1970's called the
"Ballad Of Curtis Loew"
: )
But I'm sure this for you Ms. McGrath was just one Hell of f'n day too, getting booked on this shit, good to see you on the street though and there is more wayz than one to get back in the sack with your boyfriend, so dont get discouraged. Some may even ask "so this is love?" ... well it certainly is to me you lovebird's, so I also wanted to dedicate a song to ya'll that I myself have even covered by Van Halen below called "So This Is Love?", cause I can picture Curtis singing to you the lyric's "Ohhh I need you lovin ..." : ) Ya'll try to have some fun now! : )
***** OREGONLIVE.COM:
Love Tote to Downtown Portland apartment runs afoul of Police
(newsread)
Man smuggles girlfriend into apartment in suitcase ... Thanx to
NEWSFIXHOUSTON
Van Halen
- So This Is Love? ... Thanx to
VANHALEN765
... A song that I wanted to dedicate to Kola & Curtis, that ya'll may even remember .... this also to be included in the
"RCJ MUSIC/ ART'S HONOUR ROLL SOCIETY"
***** RCJ:
"LADIES A LIL ON THE HOT & SPICY SIDE"
PART'S 3, 2, & 1
***** RCJ:
"HELLUVA F'N DAY"
PART'S 3, 2, & 1
***************************************************************************