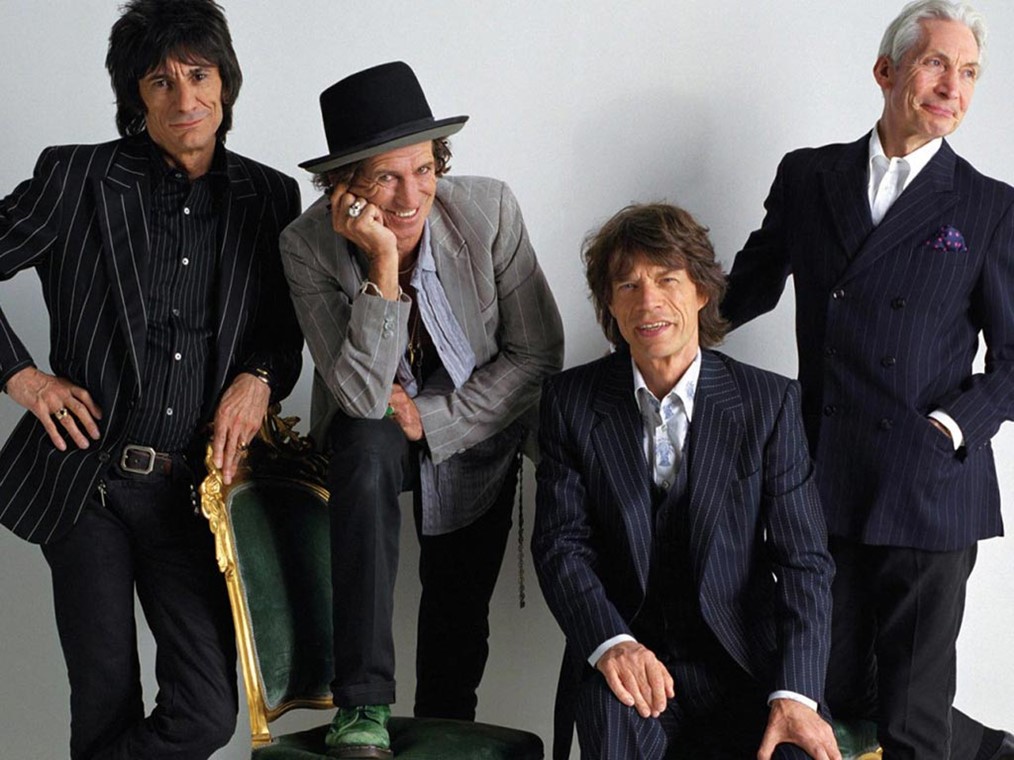 This induction into the
"RCJ MUSIC/ ART'S HONOUR ROLL SOCIETY"
will have to go to those bad boyz of the 1960's British Invasion ... the "
Rolling Stones
"! and what a history this crew has at that, so I will let Wikipedia handle that. For those who compared them just because of the Brit Invasion of that era to crew's like the Beatles, The Who, etc ... there is no similarities actually, Stones as well were a class of their own and especially the way they composed and arranged music was different, in a way ... more of a garage band style, party type group strictly.
However ... what a history they made, and Mick Jagger's business savvy skill's were a plus. Difficult to only pick 4 song's, but I managed after reviewing so many Stones piece's here and there over the month's ... I chose 4 of my favourites of many tunes of theirs, of "live" performances. 2012 April should be their 50th Anniversary, and of course still out there. I seen them "live" once in the Dallas' Cotton Bowl Stadium, I believe 1981, and ZZ Top opened for them, great show too! But these guy's really bring back alot of old memories for sure, love you guy's! ... and Thank You ... Enjoy! : )
The Rolling Stones- 19th Nervous Breakdown ... (I believe if my memory is correct, that this was live in Australia 1966) ... Thanx to
COMMERCIALNEWSANDFUN
Rolling Stones Happy 1972 (06/ 25/ 72 Houston) ... Thanx to
RCC663
Rolling Stones- Tumbling Dice (live) ... Thanx to
MARCELO BERNAL
ROLLING STONES- Sympathy For The Devil (Live 1969) HD ... Thanx to
DRUNGSTA
****************************************************************************
****************************************************************************