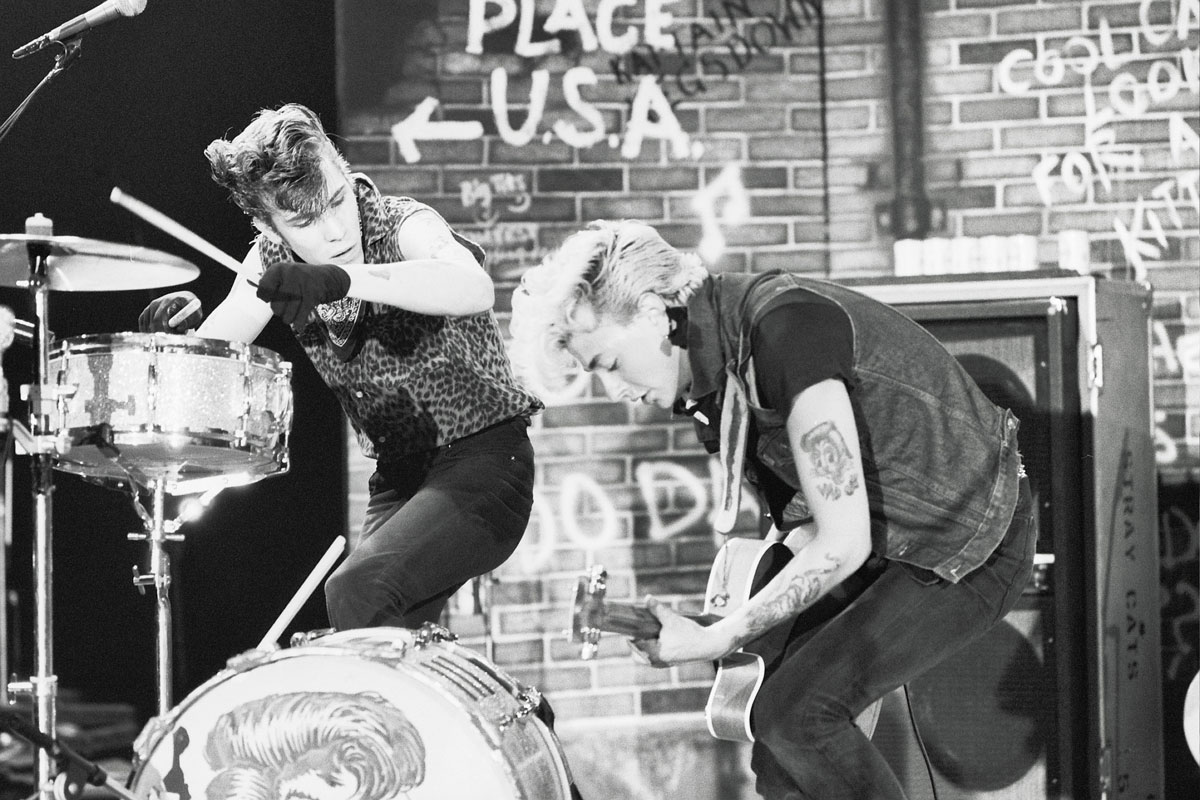 The
"STRAY CATS"
will be this latest induction into the "RCJ Music/ Art's Honour Roll Society". But this group is just an outstanding "live" performance crew I want to add, they distinctively without any hesitation fall into the "Rockabilly" category, another old buddy of mine
"Rev. Horton Heat"
(who I call just Rev) also is as long of a veteran of this distinct and American rooted genre, that is worldwide these dayz. Many probably are more familiar with Brian's music currently as the "Brian Setzer Orchestra", so I wanted to just focus on the Stray Cats here ... Brian has a distinctive guitar style as well, rooted in alot of the old rock- n- roll classic's such as Perkins, Berry, and other's, more noted in the dayz of Elvis' rock- n- roll year's and Sun Records for instance, but Brian disctinctively has his own flavour as well ... and is just an outstanding guitarist! The original Cats crew still gets together from what I gather for show's/ gig's, beside's Setzer's orchestra. This crew really kick's ass though, I havent seen them since the late 1980's at last. Enjoy!
*****
RCJ MUSIC/ ART'S HONOUR ROLL SOCIETY "A THRU M"
*****
RCJ MUSIC/ ART'S HONOUR ROLL SOCIETY "N THRU Z"
STRAY CATS- Rock This Town (Live from Fridays 1981) ... Thanx to
SIWRO
STRAY CATS- Race With The Devil ... Thanx to
IRONDRAGSPORTSTER
STRAY CATS- Somethin' Else ... Thanx to
MULTIJOKERCHANNEL
*********************************************************************************