This induction posting for
"RCJ MUSIC/ ART'S HONOUR ROLL SOCIETY"
goes to
Primus
, for just outstanding work and creativity. This is another crew that has more genre categories it fall's into than usual ... I mean ... funk fusion metal, alternative rock, experimental, etc ... and to me personally I alwayz looked at them I reckon as a type of progressive/ alternative jazz fusion sound(?), although that may sound strange to some Jazz Fusion lover's, I hear alot of that influence though as well.
When I seen this band was during the early 1990's in a small venue down in Houston, and what a suprise to me of their "live" performance! The band is just so tight in their particular style, and I credit much also to Mr. Les Claypool on bass, and most bass guitar's I seen in them dayz were strictly 4 stringed ... so this was a treat, especially being highlighted the way it was taking a lead role, with his smooth original pattern's, clean sound, just really a great show across the board, yet blending so nicely with outstanding guitar and percussion's ... but yes, their kind of "funky" I reckon too : ) Below a few favourite's I found searching all the great stuff offered on YouTube while looking for some of the creme of their crop! Enjoy ....
Primus- Tommy The Cat ... Thanx to
PRIMUSVEVO
Primus- My Name Is Mud- Live 1997 (St.Goarshausen, Germany) ... Thanx to
Doctor Feelgood & Mz. Hyde
Primus- Jerry Was A Race Car Driver live MTV Halloween Part. mpg (1991) Thanx to
THETHAWR
***************************************************************************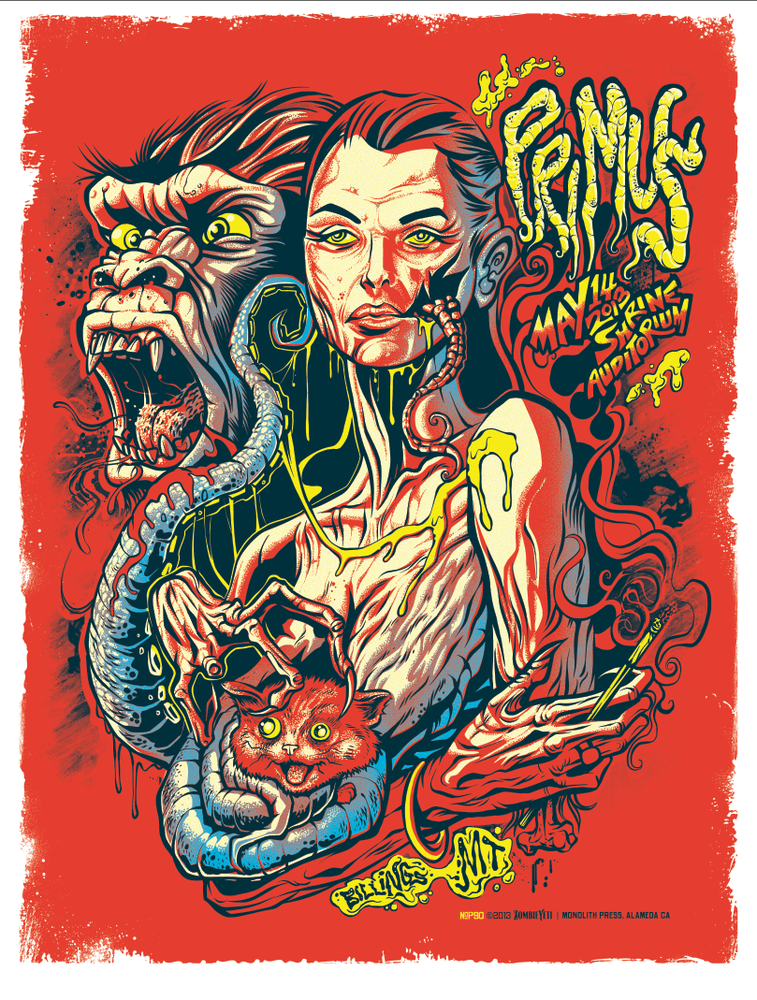 ***************************************************************************